We stock all general groceries & Highland & Islands fine foods & drinks.
We have the best selection of fresh fruit & vegetables in the Lochinver area, a good range of butchers meats, breads fresh from our own ovens, all general groceries & a host of other delicious foods.
In addition to all the regular groceries you might expect to find in a well stocked village shop we also have a great range of Scottish Highland & Island fine foods, delicatessen treats, beers, wines & our own label whisky. Here's a taster to give you some idea of our delicious summer season fine foods.
Fresh From Our Own Ovens
Bloomers, Seeded rustic batards, 16" French flour baguettes, 10" organic brown baguettes, Focaccia topped with rosemary & sea salt, butter croissants, chocolate croissants.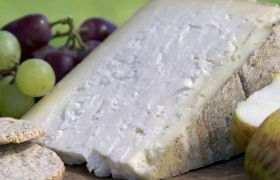 Hebridean & Highland Cheese
Artisan, hand-made cheese from the Scottish Highlands & Hebridean Islands ~ including Winners at the World Cheese Awards ~ simply delicious.
Scottish North-West Coast Salmon
Traditionally smoked over the staves of old whisky barrels & hand sliced or hot roast maple cured ~ either way our local salmon is mouth-watering.
Hand-Made Oatcakes & Shortbreads
Our range of artisan flavoured & original oatcakes & shortbreads are wonderfully Scottish. Scrumptious & ever popular with our customers.
Scottish Highland Smoked Meats
Scotland's finest gourmet meats ~ smoked venison, duck with coriander garlic and thyme & beef ~ from the Rannoch Smokery in the heart of the Scottish Highlands.
Scottish Highland Organic Chocolate
Lip-smacking organic chocolate handmade in Durness by choclatiers at Cocoa Mountain ~ Delicious 'Fossil Rocks' organic nibs in a wide variety of flavours.
Scottish Highland Wines, Liqueurs & Mead
Silver Birch, Plum, Elderflower, Ginger, Cherry wines, Whisky and Ginger liqueur, Sloe liqueur, Plum / Apricot / Cherry Brandies & delicious Highland mead.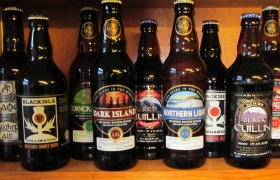 Scottish Highland & Island Beers
We have s great range of distinctive traditional beers to suit every taste ~ from breweries in the Orkneys, the Cairngorms, the Black Isle & the Isle of Skye.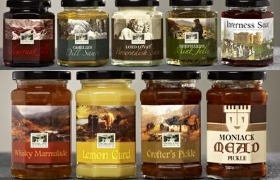 Highland Sauces, Pickles & Jams
Ghillies Dill Sauce, Highland Redcurrant Jelly, Mead Pickle, Whisky Orange Marmalade, Inverness Sauce, Highland Heather Honey ... & more.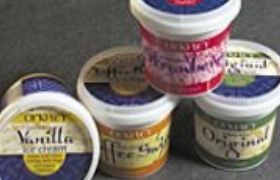 Orkney Ice Cream
Winner of 'Best Dairy Artisan Ice Cream in the UK' award. We stock this deliciously creamy traditional ice cream in a wide variety of flavours.
Orkney Fudge
The famous 'Orkney Fudge' is ever popular. It is hand made from the finest ingredients & to a long held secret recipe, still strongly guarded. We stock a variety of flavours.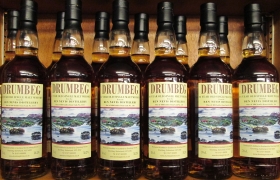 Drumbeg Single Malt Whisky
'Drumbeg' cask strength Scottish single malt whisky ~ is our own label limited edition bottling.  Please see our whisky page for more details.
If you want further information on any items on our website contact, Drumbeg Stores