Arts & Crafts
We stock a great selection of locally produced arts & crafts
We sell handmade, unique Scottish crafts.  Our stock is all limited edition & most are 'one offs' that aren't reproduced.
Our displayed stock is constantly changing but here's a taster of what's for sale.

Coastal decor crafts made with beautiful north-west coast Scottish driftwood ~ Driftwood framed mirrors, quirky driftwood table lamps, driftwood shelves & candle sconces, driftwood clocks & mobiles ~ all up-cycled & eco-friendly.
Hand-spun & hand-knitted woollen items all from a flock local to this area ~           Hats, hand warmers, baby booties & balls of wool to knit your own.
Hand-turned wood ~ Unusual bowls, saucers, plates & candlesticks.
Hand-crafted Scottish sea glass jewellery ~ Necklaces, bracelets & earings with Sterling silver chains & fittings.
Photo-cards, postcards & picture cards ~ of the stunning local landscapes
Paintings ~ Capturing the intensity of colour you'll find in the Highlands and Islands.
Books, maps & guides ~ on things of local interest ~ on fishing, walking, birds, flora & fauna, animal life, geology, history & adventure.
I've traveled along the north coast & south down from Durness. This is the best selection of arts & crafts I've seen in all that way.
Some of our crafts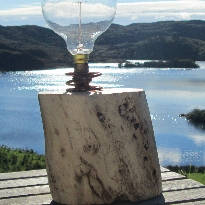 Driftwood Table Lights
Unique lighting designs using north-west coast driftwood reclaimed & up-cycled from local beaches.
Turned Spalted Plates
Made from up-cycled locally sourced wood. Beautifully patterned, hand turned & polished.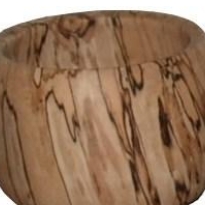 Turned Spalted Bowls
Bowls of all shapes & sizes ~ for decorative use ~ all well finished & with beautiful & unique spalted patterning.
Driftwood Mirrors
Made from north-west coast driftwood in a variety of sizes, shapes & designs & ever popular.
Some of our crafts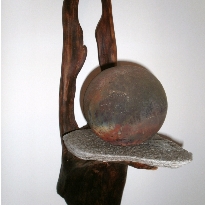 Driftwood Shelving
Shelving hand crafted from local driftwood. We stock a wide range from triple to single shelves.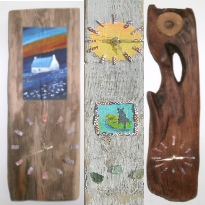 Driftwood Clocks
Quality quartz time pieces incorporated in to driftwood. Stunning & unique clocks for the home.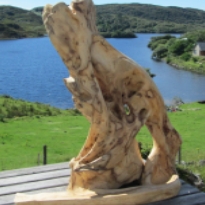 Driftwood Sculptures
Our driftwood sculptures are all 'one-off' designs based on the natural shape & beauty of the wood.
Hand Spun Local Wool
Wool from a local flock of Shetland sheep. Hand spun balls, hats, headbands, hand warmers & booties.
Some of our crafts
Bronze Age Wood
Beautiful sculptured pieces of peat preserved wood rescued and transformed into unique home decor items.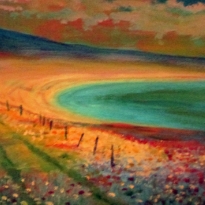 Driftwood Paintings
Highland & Island landscapes scenes capturing the vibrancy of colours ~ in acrylics on canvas, wood & slate.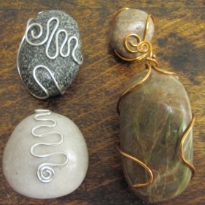 Beach Stone Ornaments
Beautiful beach rounded pebbles from this area embellished with plated copper & silver wire windings.
Jewellery
Hand made jewellery ~ bracelets, ear-rings & necklaces ~ made from Stirling silver & Scottish sea glass.
If you can't come to Drumbeg Stores, then please visit our crafts shop on Etsy, where you can buy on-line.
If you want further information on any items on our website contact, Drumbeg Stores