Things to do in & around the Drumbeg Area
This is an amazing area to explore - here's a short list of some of the things to do in & around Drumbeg
Drumbeg Stores is on the western seaboard of one of the last great wilderness areas in Europe. Our immediate surroundings encompass a mix of spectacular high mountain scenery, ancient wooded valleys, stunning seascapes, white sandy beaches with turquoise seas. The views are often dramatic. The area stays beautiful throughout the year & there's a kaleidoscope of colours with the changing of the seasons. The diversity of habitats & the unspoilt natural environment mean that wildlife abounds. This area will appeal to anyone who appreciates unspoilt natural beauty.
Drumbeg Stores ~ Things To Do In The Area
Drive Or Cycle The 'Drumbeg Loop'
The coastal road to Drumbeg is amongst the most scenic in Scotland & the 'Drumbeg Loop' is rated as the Nr.1 thing to do in the Lochinver area on Trip Advisor. (Jan 2014). It's a wee mad road but well worth the trip.
Visit Drumbeg Stores
Shop with us! Buy goodies & enjoy a take away picnic & drinks. Enjoy the scenic views across Loch Drumbeg. You'll be looking at a lanscape formed from some of the oldest rocks in the world. (Lewisian Gneiss)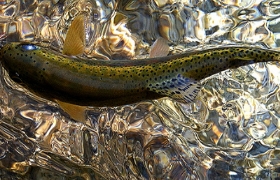 Fish Loch Drumbeg For Wild Brown Trout
This area is renowned as one of the best places in the country for wild brown trout fishing. You can get a daily or weekly fishing permit at Drumbeg Stores. (Fishing season 15th March to 7th October)
Drumbeg Stores ~ Things To Do In The Area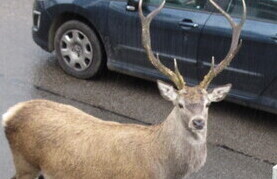 See Wildlife in The Drumbeg Area
Wildlife abounds in this area. The diversity is amazing. Over 230 bird specis. Wild deer, seal, otter, badger, pine marten & a host of other animals can all be seen in this area. White tailed sea eagles are increasingly seen here.
The Drumbeg Viewpoint
Take in the panoramic view north across Eddrachilles bay from The Drumbeg Viewpoint. The recently discovered Drumbeg Wreck (1650), its' cannons & cannon balls lay on the sea bed amongst the islands below.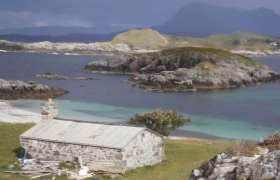 Walk & Explore around Drumbeg
From Drumbeg there is both a massive interior wilderness area to explore as well as a stunning coastline to wander along. There are walks to suit most abilities. (Maps & guides are sold at Drumbeg Stores). .
Drumbeg Stores ~ Things To Do In The Area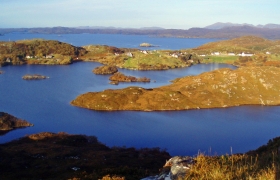 Canoe Loch Drumbeg
Loch Drumbeg is a great loch to canoe. The sea canoeing along the coast is truly wild. The numerous islands off the coast around Drumbeg provide more sheltered sea canoeing. (We no longer hire canoes).
Relax & Swim In The Drumbeg Area
There are many very beautiful sandy beaches accessible from the Drumbeg road as well as numerous secluded bays. The sea temperature benefits from the warming influence of the Gulf Stream.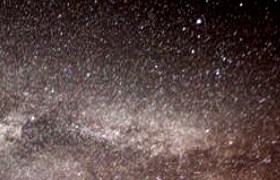 Stay The Night in Drumbeg & Star Gaze
Be dazzled on a clear night. See stars you won't see in built up areas. There is little light pollution here. The skies in this area are amongst the darkest in Europe. You might even see the Northern Lights.
If you want further information on any items on our website contact, Drumbeg Stores